SHE'S A 10
$120,000 - $130,000 / WEEK
---
Boat Details
| | |
| --- | --- |
| Cabins: | 5 |
| Queen: | - |
| Single Cabins: | 1 |
| Showers: | - |
| Wash Basins: | - |
| Heads: | - |
| Electric Heads: | - |
Pick Up Locations
| | |
| --- | --- |
| Pref. Pick-up: | - |
| Other Pick-up: | - |
---
Details
| | |
| --- | --- |
| Refit: | 2013 |
| Helipad: | No |
| Jacuzzi: | Yes |
| A/C: | Full |
Engine Details
3 x MTU
Fuel Consumption:
400
Cruising Speed:
21
Max Speed:
28US Gall/Hr
Locations
| | |
| --- | --- |
| Winter Area: | Bahamas |
| Summer Area: | Bahamas |
---
Amenities
| | |
| --- | --- |
| Salon Tv/VCR: | - |
| Salon Stereo: | - |
| Sat Tv: | - |
| # of Videos: | Array |
| # DVDs/Movies: | - |
| # CD's: | - |
| Camcorder: | - |
| Books: | - |
| Board Games: | - |
| Sun Awning: | - |
| Deck Shower: | - |
| Bimini: | - |
| Water Maker: | - |
| | |
| --- | --- |
| Special Diets: | Inq |
| Kosher: | Inq |
| BBQ: | - |
| # Dine In: | - |
| Minimum Age: | - |
| Generator: | - |
| Inverter: | - |
| Voltages: | - |
| Water Maker: | - |
| Water Cap: | - |
| Ice Maker: | - |
| Sailing Instructions: | - |
| Internet Access: | - |
| | |
| --- | --- |
| Gay Charters: | Inq |
| Nude: | Inq |
| Hairdryers: | - |
| # Port Hatches: | - |
| Guests Smokes: | - |
| Crew Smokes: | - |
| Pets Aboard: | No |
| Pet Type: | - |
| Guest Pets: | - |
| Children Ok: | - |
| Hammock: | - |
| Windscoops: | - |
---
Water Sports
| | |
| --- | --- |
| Dinghy size: | 2 x 19 ft Nouvarania |
| Dinghy hp: | Twin 60 Yamaha outboard engine |
| Dinghy # pax: | - |
| Water Skis Adult: | 1 |
| Water Skis Kids: | - |
| Jet Skis: | - |
| Wave Runners: | 2 |
| Kneeboard: | - |
| Windsurfer: | - |
| Snorkel Gear: | 15 |
| Tube: | - |
| | |
| --- | --- |
| Scurfer: | - |
| Wake Board: | 1 |
| Kayaks 1 Pax: | - |
| Kayaks (2 Pax): | - |
| Floating Mats: | - |
| Swim Platform: | - |
| Boarding Ladder (Loc/Type): | - |
| Sailing Dinghy: | - |
| Beach Games: | - |
| Fishing Gear: | - |
| Gear Type: | - |
| Rods: | - |
CAPTAIN | PETER PRITCHETT | American
Peter was born in Sturgeon Bay, Wisconsin. His father was a career military officer so he grew up traveling all over the world. By the time he graduated high school in Stuttgart, Germany he had travelled all over Europe, lived in Japan, and seen most of the United States. Traveling was in his blood. Peter started working around boats during his summer vacations and again after high school while in college, first getting a license on the Great Lakes and then moving on to an Ocean license Captaining yachts for over 40 years.

His interests include music, old cars and motorcycles. He restored a 1949 Indian Chief motorcycle when he was younger and a 1948 Chevy Fleetmaster. He plays guitar and enjoy listening to old Blues, early Rock, and Jazz musicians. When he was in High School he had all of Ray Charles' albums.

Peter is married with one home in Ft. Lauderdale and a second home in Longmont, Colorado. He has two kids, two dogs and a cat. His wife has a job working remotely by computer so she travels back and forth visiting him and he gets out to Colorado as often as time allows.

Peter loves his profession as a Yacht Captain. In the mid 1970's he ran a 90' Burger charter motor yacht for the owners of the Radis- son Hotels. They cruised throughout the Exumas, Abacos, Eleutheras, and some of out islands taking the charter guests or owners into some of the choicest locations with a shallow draft of 5 ½ feet. One of the great things about the motor yacht SHE'S A 10 is the vessel's draft. It is less than 6 feet and capable of getting into and around the Bahamas not only quickly with it's high speed but also through the cuts and anchorages used by much smaller vessels. Interestingly, Peter was captain aboard this vessel with the previous owner when it was named MYSTIQUE from 1993 until 2007. During those years they cruised the Bahamas and Caribbean extensively.

Just last year he was invited back to Captain the vessel with the new owner and he is excited to share his experience and love for the yacht with any potential charter guests to ensure them a great time aboard.

FIRST MATE | ALEX BAMBER | British
Alex comes from Somerset in England. He grew up playing rugby and cricket and learnt to sail at an early age. His favorite sports are rugby, NFL and UFC.
He has over seven years of yachting experience covering the east and west coasts of the USA, the Bahamas, the Caribbean, the Med and 6 Atlantic crossings. He has worked on yachts ranging from 112 to 270 feet.

CHEF | MICHAEL B. SMITH | American
Michael was born and raised in Michigan where he developed a love for sailing and fishing. Cuisine and cooking came as a natural extension of the environment Michael was raised in; his father was Coordinator of Food Services at Michigan State University and his mother was a Home Economics teacher at a local high school. Michael began cooking at home while in grade school. After graduating from high school he moved to Aspen, Colorado where he worked in restaurants, skiing and hiking in his free time. After three years in Aspen, Michael returned to Michigan to complete a degree in Hotel and Restaurant Management from Michigan State University. Upon graduation Michael was recruited by the Bitter End Yacht Club in the British Virgin Islands where he worked for several years and moved from there into the yachting profession as a yacht chef.

In over twenty years as a yacht chef Michael has traveled to many parts world cooking for clients on yachts ranging from 25 to over 60 meters in length. He was based in the Caribbean for over three years on yachts traveling Venezuela to the Bahamas. This was followed by a two-year stint in the Mediterranean to include the coastal regions of France, Spain, Italy, and Greece. This, in turn, was followed by several years on yachts cruising between the North Eastern United States, Mexico, Central America and the west coast of the United States.

Michael pursued other interests and another career on land for numerous years completing graduate and postgraduate degrees and working as a psychotherapist before returning to his love for cooking and yachting.

Most recently, prior to joining the yacht SHE'S A 10 Michael worked for a family both on their yachts, in homes and in resorts the family owned for a period of eight years, to include three years in the South Pacific in Tahiti, Fiji and New Zealand. Prior to leaving this position, Michael oversaw the culinary department for a 50-meter yacht and the yachts 60-meter shadow boat with a combined fleet crew of 20 crew members and the capacity to house the owner and 16 guests.
He is married and enjoys living in Fort Lauderdale with his wife, Jacki, and they're two Yorkies, Coco and Calvin. Interests include practicing yoga with his wife who is a yoga instructor, cooking and spending time on the water.

Michaels culinary expertise includes a wide range of health oriented world cuisine developed during his travels as a chef. He is looking forward to exceeding your culinary expectations on your trip aboard SHE'S A 10.

CHIEF STEWARDESS | MELEAH FLOYD | American
Meleah grew up in the picturesque town of Savannah, GA. At the impressionable age of 8, her father bought a 140' sailboat that he then rigged as a Barquentine, so needless to say she was exposed to the water at a young age. After seeing the large yachts come and go out of her home port, and being fascinated with the international crew she joined her first boat in 2008 and left her hometown for the very first time. She has now visited over 25 countries and there is no stopping her now.
She has been in the industry for 10 years, from working as a chief stewardess on yachts to managing the royal palace in Saudi Arabia. She is highly qualified and has a vast knowledge of exclusive and popular destinations to ensure an unforgettable experience.
Meleah loves travelling, competitive sports and discovering the best restaurants around the globe.

CHIEF ENGINEER | EUGENE MADERAL | Cuban
Eugene is originally from Cuba and managed to arrive to America over 15 years ago on windsurfer and obtained his citizenship soon after. He worked for FDDA (Florida Detroit Diesel Allison) as a diesel mechanic for year and knows the MTU engines inside and out.
He spent the last 10 years working on large motor yachts. He was with the previous owner of this yacht for two years and has been aboard now with the present owner for another two years.

2nd ENGINEER | DILLON MARROW | American
Dillon Morrow grew up in California on his parent's vineyard. He has always had a love for the water. He is passionate about music and he loves snowboarding, fishing and all water sports. He also enjoys working on and restoring vintage cars and loves to travel. When coming to Florida a few years ago, he was introduced to yachting through friends and is working his way up the ranks through his skills as 2nd engineer.

BOSUN | GEERT LUHOFF | Dutch
Geert is from the Netherlands and he grew up surrounded by water and boats. Having been introduced to yachting as a teenager he was keen to try it out for himself. 7 years later and he is still very enthusiastic about it all. His love for water sports and happy attitude makes him great to have onboard.

2nd STEWARDESS | EMMA HARTLEY | British
Emma grew up in Torquay, a seaside town in Devon. She spent her summers on her dad's speedboat, where she learned a multitude of water sports and spent quality time with her family and friends. Each winter Emma returned to the French Alps to continue her passion of skiing.
Before joining Harle, Emma had recently finished adventuring around Malaysia and Singapore. She had the time of her life; her highlights include scuba diving in the Gili Islands and having the opportunity to meditate in the Buddha temples. At the young age of twenty, three there is no stopping her travel bug now!
Emma brings fresh energy and enthusiasm to the Harle team, always smiling and telling funny stories reflecting her travels. You won't have to search for Emma onboard, as she has taken quite a interest in Mixology. She will be behind the bar creating a signature cocktail for your holiday!

3rd STEWARDESS | ASHLING SCHIFFELBIAN | American
Ashling Schiffelbian was born and raised in Fort Lauderdale, Florida. Both of her parents have been in yachting for thirty plus years, so naturally Ashling followed in their footsteps. By age twenty, she was ready to set sail and start adventures of her own! Needless to say, Ash hasn't looked back since! Ashling is a 3rd Stewardess on Motor Yacht SHE'S A 10. Traveling from the east coast of the States to the British Virgin Islands and throughout the Pacific Ocean, she can't wait for the adventures that lie ahead! On her free time, Ashling's interests include, but not limited to, diving, longboarding, photography and if she's really feeling creative, painting.

DECKHAND | JORIE BABJACK | American
Jorie Babjack was born in Pittsburgh, Pennsylvania but grew up in Lake Worth, Florida since she was 10 years old. She lived on a lake and would often go out on boats to go tubing and water skiing. She attended the University of North Florida, in Jacksonville, Florida, where she earned a bachelors degree in Healthcare Administration. She enjoys the outdoors and spends most her free time doing something active like going on runs or going to the gym. So naturally Jorie enjoys being a deckhand on SHE'S A 10 because her athleticism allows her to keep up with the boys. Jorie has been in the yachting industry for just over a year so she is very excited for the adventures that lie ahead.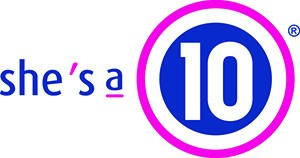 (15 December -30 April)
Bahamas
(1 May - 14 December)
Bahamas
| | | | | | | | | | | | | | | | | | | | | | | | | | | | | | | | |
| --- | --- | --- | --- | --- | --- | --- | --- | --- | --- | --- | --- | --- | --- | --- | --- | --- | --- | --- | --- | --- | --- | --- | --- | --- | --- | --- | --- | --- | --- | --- | --- |
| Apr 2018 | 1 | 2 | 3 | 4 | 5 | 6 | 7 | 8 | 9 | 10 | 11 | 12 | 13 | 14 | 15 | 16 | 17 | 18 | 19 | 20 | 21 | 22 | 23 | 24 | 25 | 26 | 27 | 28 | 29 | 30 | |
| May 2018 | 1 | 2 | 3 | 4 | 5 | 6 | 7 | 8 | 9 | 10 | 11 | 12 | 13 | 14 | 15 | 16 | 17 | 18 | 19 | 20 | 21 | 22 | 23 | 24 | 25 | 26 | 27 | 28 | 29 | 30 | 31 |
| Jun 2018 | 1 | 2 | 3 | 4 | 5 | 6 | 7 | 8 | 9 | 10 | 11 | 12 | 13 | 14 | 15 | 16 | 17 | 18 | 19 | 20 | 21 | 22 | 23 | 24 | 25 | 26 | 27 | 28 | 29 | 30 | |
| Jul 2018 | 1 | 2 | 3 | 4 | 5 | 6 | 7 | 8 | 9 | 10 | 11 | 12 | 13 | 14 | 15 | 16 | 17 | 18 | 19 | 20 | 21 | 22 | 23 | 24 | 25 | 26 | 27 | 28 | 29 | 30 | 31 |
| Aug 2018 | 1 | 2 | 3 | 4 | 5 | 6 | 7 | 8 | 9 | 10 | 11 | 12 | 13 | 14 | 15 | 16 | 17 | 18 | 19 | 20 | 21 | 22 | 23 | 24 | 25 | 26 | 27 | 28 | 29 | 30 | 31 |
| Sep 2018 | 1 | 2 | 3 | 4 | 5 | 6 | 7 | 8 | 9 | 10 | 11 | 12 | 13 | 14 | 15 | 16 | 17 | 18 | 19 | 20 | 21 | 22 | 23 | 24 | 25 | 26 | 27 | 28 | 29 | 30 | |
| Oct 2018 | 1 | 2 | 3 | 4 | 5 | 6 | 7 | 8 | 9 | 10 | 11 | 12 | 13 | 14 | 15 | 16 | 17 | 18 | 19 | 20 | 21 | 22 | 23 | 24 | 25 | 26 | 27 | 28 | 29 | 30 | 31 |
| Nov 2018 | 1 | 2 | 3 | 4 | 5 | 6 | 7 | 8 | 9 | 10 | 11 | 12 | 13 | 14 | 15 | 16 | 17 | 18 | 19 | 20 | 21 | 22 | 23 | 24 | 25 | 26 | 27 | 28 | 29 | 30 | |
| Dec 2018 | 1 | 2 | 3 | 4 | 5 | 6 | 7 | 8 | 9 | 10 | 11 | 12 | 13 | 14 | 15 | 16 | 17 | 18 | 19 | 20 | 21 | 22 | 23 | 24 | 25 | 26 | 27 | 28 | 29 | 30 | 31 |
| Jan 2019 | 1 | 2 | 3 | 4 | 5 | 6 | 7 | 8 | 9 | 10 | 11 | 12 | 13 | 14 | 15 | 16 | 17 | 18 | 19 | 20 | 21 | 22 | 23 | 24 | 25 | 26 | 27 | 28 | 29 | 30 | 31 |
| Feb 2019 | 1 | 2 | 3 | 4 | 5 | 6 | 7 | 8 | 9 | 10 | 11 | 12 | 13 | 14 | 15 | 16 | 17 | 18 | 19 | 20 | 21 | 22 | 23 | 24 | 25 | 26 | 27 | 28 | | | |
| Mar 2019 | 1 | 2 | 3 | 4 | 5 | 6 | 7 | 8 | 9 | 10 | 11 | 12 | 13 | 14 | 15 | 16 | 17 | 18 | 19 | 20 | 21 | 22 | 23 | 24 | 25 | 26 | 27 | 28 | 29 | 30 | 31 |
---