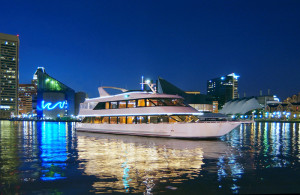 How about a honeymoon that provides total spontaneity and adventure. Royal Yachts has the best available yachts to spend your long awaited Honeymoon aboard!
Cruise the waters and spend romantic evenings being surrounded by Florida's most beautiful waters. What can be more romantic and relaxing than sailing out in the Atlantic while watching the Breathtaking Florida Sunset. Our luxurious 48 foot Motor-yacht or our 55 foot spacious Sailing Cats are perfect to enjoy the Florida Sunset.
Honeymoons should be the experience of a lifetime, and we know how to deliver that experience with the fleet to meet every expectation.
Think about the possibilities, every meal will be so much more romantic, massages on board, relaxing in a hot tub on deck as the sun is setting, new destinations every day.
South Florida and the Bahamas offer some of the best cruising and sailing made perfect for a Honeymoon. What a fantastic way to experience this paradise on board a private yacht.
We have several options for your honeymoon charter. Everything from a bareboat where you are responsible for managing everything (sailing, docking, provisioning) without a crew, to larger fully staffed yachts.
Maybe you want to take guests along for the ride, we have the fleet to accommodate that as well And don't forget the water toys which we have available.
You will be totally pampered by our staff as you relax and enjoy total privacy on your chartered yacht.
Our crews are intimately familiar with the waters in and around Miami and the Bahamas and know the most romantic and secluded hideaways.
Start your marriage off right with a Honeymoon provided by Royal Yacht Charters.
For more information, please contact us here.