AVALON
$160,000 - $170,000 / WEEK
---
Boat Details
| | |
| --- | --- |
| Cabins: | 5 |
| Queen: | 1 |
| Single Cabins: | 1 |
| Showers: | - |
| Wash Basins: | - |
| Heads: | - |
| Electric Heads: | - |
Pick Up Locations
| | |
| --- | --- |
| Pref. Pick-up: | Nassau |
| Other Pick-up: | - |
---
Details
| | |
| --- | --- |
| Refit: | 2017 |
| Helipad: | No |
| Jacuzzi: | Yes |
| A/C: | Full |
Engine Details
Engines: 2 x Caterpillars 3508 diesels @ 1,000 Hp each Generators: 2 x Northern Lights 130 kW
Fuel Consumption:
60
Cruising Speed:
12
Max Speed:
15.5US Gall/Hr
Locations
| | |
| --- | --- |
| Winter Area: | Caribbean Virgin Islands, Bahamas, Caribbean Leewards, Caribbean Windwards |
| Summer Area: | Bahamas, USA - New England |
---
Amenities
| | |
| --- | --- |
| Salon Tv/VCR: | Yes |
| Salon Stereo: | Yes |
| Sat Tv: | - |
| # of Videos: | - |
| # DVDs/Movies: | - |
| # CD's: | - |
| Camcorder: | - |
| Books: | - |
| Board Games: | - |
| Sun Awning: | - |
| Deck Shower: | Yes |
| Bimini: | - |
| Water Maker: | - |
| | |
| --- | --- |
| Special Diets: | Yes |
| Kosher: | Inq |
| BBQ: | Yes |
| # Dine In: | - |
| Minimum Age: | - |
| Generator: | 2 |
| Inverter: | - |
| Voltages: | - |
| Water Maker: | - |
| Water Cap: | - |
| Ice Maker: | Yes |
| Sailing Instructions: | - |
| Internet Access: | Onboard WIFI |
| | |
| --- | --- |
| Gay Charters: | Inq |
| Nude: | Inq |
| Hairdryers: | Yes |
| # Port Hatches: | - |
| Guests Smokes: | - |
| Crew Smokes: | No |
| Pets Aboard: | No |
| Pet Type: | - |
| Guest Pets: | No |
| Children Ok: | Yes |
| Hammock: | - |
| Windscoops: | - |
---
Water Sports
| | |
| --- | --- |
| Dinghy size: | 15' Novurania |
| Dinghy hp: | - |
| Dinghy # pax: | - |
| Water Skis Adult: | Yes |
| Water Skis Kids: | Yes |
| Jet Skis: | - |
| Wave Runners: | Yes |
| Kneeboard: | - |
| Windsurfer: | - |
| Snorkel Gear: | Yes |
| Tube: | Yes |
| | |
| --- | --- |
| Scurfer: | - |
| Wake Board: | Yes |
| Kayaks 1 Pax: | - |
| Kayaks (2 Pax): | Yes |
| Floating Mats: | - |
| Swim Platform: | Yes |
| Boarding Ladder (Loc/Type): | - |
| Sailing Dinghy: | - |
| Beach Games: | - |
| Fishing Gear: | Yes |
| Gear Type: | - |
| Rods: | - |
Captain – Jesse Clinton, USA
Captain Jesse hails from Savannah, GA where he spent his formative years living aboard his family's traditionally rigged Class A Barquentine sailboat. It was this hands-on experience that made Jesse fall in love with the sea and both the challenges and rewards it renders .

Growing up in and around shipyards, Jesse was well accustomed to super yachts from a very young age. He recalls admiring a newly launched Feadship on the riverfront at the age of 12. It was at that moment he knew he would one day be in command of a vessel of similar stature .

His career has included a tenure in the tall-ship circuit, teaching traditional sailing, Marlinspike Seamanship, and crewing on many high-end private and chartered vessels. Jesse has competed in both near coastal and off-shore regattas in multiple classes. He is an avid waterman and enjoys spearfishing, free diving, and surfing in his spare time .
Through his combination of delivering superior-level service, his knowledge of local ports of call and his dedication to safety, he consistently ensures that all guests have a memorable vacation while onboard.

Jesse has spent the last decade cruising the Caribbean, Central America, the Bahamas, and the entire eastern seaboard. He took over command of Avalon in the Fall of 2019.


First Officer- Joel Monteith, Australia
Joel joined the super yachting industry seven years ago, after gaining extensive experience in the hospitality sector. Working as a Chef throughout Australia, London and Canada prior to yachting , Joel was fortunate enough to explore different countries and cultures. This only fueled his desire to travel and through his loves of surfing and snowboarding he has ventured throughout the world. Joel has a passion for the ocean and enjoys all water sport activities. He is part owner of an 87 year old Scottish fishing vessel turned sailing yacht which has enabled him to surf some of the most remote surf spots. In his spare time Joel also enjoys tennis and golf.


Chef - Mark Cervo, American
Bio Coming Soon.


Chief Stewardess – Emma Gyenge, New Zeland
orn and raised in the North Island of New Zealand, Emma's childhood and adult life has always revolved around nature and the outdoors. After leaving high school, Emma worked for the next 5 years as a qualified hairdresser. However, it was the love for travel, hospitality and adventure that drew her into the industry of yachting. Starting in the Mediterranean, Emma quickly realized that she had found her niche and over the past 11 years Emma has gained a wealth of experience throughout the yachting industry working as a Chief Stewardess. Alongside her career in yachting, Emma is the final stages of completing her WSET Diploma in Wine & Spirits, which she loves being able to incorporate on-board. In her free time, she enjoys running, yoga, snowboarding and entertaining.

2nd Stewardess- Toni Olver, South African
Growing up just outside of Port Elizabeth on the East coast of South Africa, Toni has always had a love for the ocean and the outdoors. After graduating from university with a BA in Motion Picture, she took some time to travel the world and discover new cultures, countries and experiences. In this time, she fell into the world of yachting and has never looked back. In the last 6 years Toni has worked on a variety of different sized vessels, developing a diverse skill set. She is excited to be joining MY Avalon this summer and creating "wow" experiences for its guests. In her personal time Toni jumps at any opportunity to be creative. Loving photography, fashion and make up and getting into nature whenever she can.


Stewardess – Kayley Rawlings, South Africa
Kayley was raised in rural South Africa but has always had a eagerness to see the world and travel. After completing her diploma in Beauty Therapy and Massage, Kayley ventured into a career on the cruise ships. She seamlessly made the transition to super yachts, embracing the ability to utilize her spa skill set. In the last six years she has had the privilege of traveling the world on yachts, while advancing her skill base. Kayley really enjoys running, baking and all ocean activities.


Bosun – TBD

Deckhand –TBD



Chief Engineer – James Ward, Scottish
Raised in the small fishing village of Portpatrick in Scotland, James left school with the ambition of creating a career at sea. With a family background of seafarers, James chose to follow in his father's footsteps and entered Maritime Engineering. James studied at the Glasgow Nautical School and after graduating in 2013 worked on various commercial ships and cruise liners. James joined the Super Yacht Industry in 2016 and has since continued to develop his engineering skill-base. A passionate football player in his spare time, James also enjoys supporting his local team of Newcastle.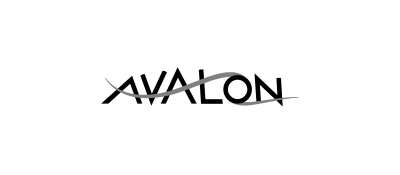 (15 December -30 April)
Caribbean Virgin Islands, Bahamas, Caribbean Leewards, Caribbean Windwards
(1 May - 14 December)
Bahamas, USA - New England
| | | | | | | | | | | | | | | | | | | | | | | | | | | | | | | | |
| --- | --- | --- | --- | --- | --- | --- | --- | --- | --- | --- | --- | --- | --- | --- | --- | --- | --- | --- | --- | --- | --- | --- | --- | --- | --- | --- | --- | --- | --- | --- | --- |
| Feb 2022 | 1 | 2 | 3 | 4 | 5 | 6 | 7 | 8 | 9 | 10 | 11 | 12 | 13 | 14 | 15 | 16 | 17 | 18 | 19 | 20 | 21 | 22 | 23 | 24 | 25 | 26 | 27 | 28 | | | |
| Mar 2022 | 1 | 2 | 3 | 4 | 5 | 6 | 7 | 8 | 9 | 10 | 11 | 12 | 13 | 14 | 15 | 16 | 17 | 18 | 19 | 20 | 21 | 22 | 23 | 24 | 25 | 26 | 27 | 28 | 29 | 30 | 31 |
| Apr 2022 | 1 | 2 | 3 | 4 | 5 | 6 | 7 | 8 | 9 | 10 | 11 | 12 | 13 | 14 | 15 | 16 | 17 | 18 | 19 | 20 | 21 | 22 | 23 | 24 | 25 | 26 | 27 | 28 | 29 | 30 | |
| May 2022 | 1 | 2 | 3 | 4 | 5 | 6 | 7 | 8 | 9 | 10 | 11 | 12 | 13 | 14 | 15 | 16 | 17 | 18 | 19 | 20 | 21 | 22 | 23 | 24 | 25 | 26 | 27 | 28 | 29 | 30 | 31 |
| Jun 2022 | 1 | 2 | 3 | 4 | 5 | 6 | 7 | 8 | 9 | 10 | 11 | 12 | 13 | 14 | 15 | 16 | 17 | 18 | 19 | 20 | 21 | 22 | 23 | 24 | 25 | 26 | 27 | 28 | 29 | 30 | |
| Jul 2022 | 1 | 2 | 3 | 4 | 5 | 6 | 7 | 8 | 9 | 10 | 11 | 12 | 13 | 14 | 15 | 16 | 17 | 18 | 19 | 20 | 21 | 22 | 23 | 24 | 25 | 26 | 27 | 28 | 29 | 30 | 31 |
| Aug 2022 | 1 | 2 | 3 | 4 | 5 | 6 | 7 | 8 | 9 | 10 | 11 | 12 | 13 | 14 | 15 | 16 | 17 | 18 | 19 | 20 | 21 | 22 | 23 | 24 | 25 | 26 | 27 | 28 | 29 | 30 | 31 |
| Sep 2022 | 1 | 2 | 3 | 4 | 5 | 6 | 7 | 8 | 9 | 10 | 11 | 12 | 13 | 14 | 15 | 16 | 17 | 18 | 19 | 20 | 21 | 22 | 23 | 24 | 25 | 26 | 27 | 28 | 29 | 30 | |
| Oct 2022 | 1 | 2 | 3 | 4 | 5 | 6 | 7 | 8 | 9 | 10 | 11 | 12 | 13 | 14 | 15 | 16 | 17 | 18 | 19 | 20 | 21 | 22 | 23 | 24 | 25 | 26 | 27 | 28 | 29 | 30 | 31 |
| Nov 2022 | 1 | 2 | 3 | 4 | 5 | 6 | 7 | 8 | 9 | 10 | 11 | 12 | 13 | 14 | 15 | 16 | 17 | 18 | 19 | 20 | 21 | 22 | 23 | 24 | 25 | 26 | 27 | 28 | 29 | 30 | |
| Dec 2022 | 1 | 2 | 3 | 4 | 5 | 6 | 7 | 8 | 9 | 10 | 11 | 12 | 13 | 14 | 15 | 16 | 17 | 18 | 19 | 20 | 21 | 22 | 23 | 24 | 25 | 26 | 27 | 28 | 29 | 30 | 31 |
| Jan 2023 | 1 | 2 | 3 | 4 | 5 | 6 | 7 | 8 | 9 | 10 | 11 | 12 | 13 | 14 | 15 | 16 | 17 | 18 | 19 | 20 | 21 | 22 | 23 | 24 | 25 | 26 | 27 | 28 | 29 | 30 | 31 |
---